Recruit Players / Earn Coins
A great way to earn coins is to recruit new players.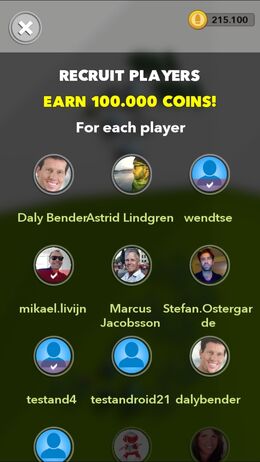 In order to claim You have recruited a new player he or she need to be logged in via email, Facebook or Instagram. Or
you have added them as friends in the main screen.